Customer Reviews
satisfied
good length for petite size. black is always a choice.
08/26/2019
Mulawearusa.com
Yes! our "No Cut" version has perfect length for petite women
Overall satisfactory
The color of this pant is really looks pretty, and satisfied! Not to mention, the quality is really good as well. Just that unexpected the high rise is too high for me. And the length is just pretty good for Asian girl's height in 153cm like me :)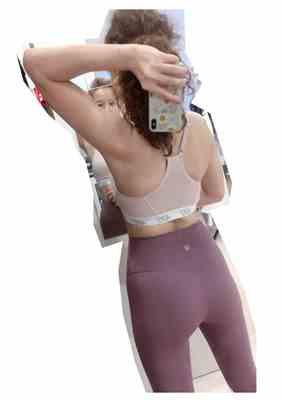 08/26/2019
Mulawearusa.com
Thank you very much for your picture review! Our No Cut leggings offers the perfect length for petite & Asian women We also have mesh and other leggings that are not that high rise such as One Mile Leggings!
02/26/2020
hyewon .
Canada
satisfied
I bought two leggings this no cut version. I love them!!
02/26/2020
Hyewon .
Canada
perfect!!
Love this leggings!! feel good and satisfied.
02/10/2020
Patti B.
United States
Awesome leggings!!
Love them!! Feel great on. Already bought. A second pair.
02/19/2020
Mulawearusa.com
Thank you Patti Barber for your great feedbacks !!!
---