Customer Reviews
fit and comfortable
Exactly what I expect for a crop legging. Perfect for every day wear.
08/26/2019
Mulawearusa.com
Dong, Thank you for leaving your reviews! We are happy that you liked our crops
Great for all workouts and pockets are always a plus!
I purchased Up Down crops and loved its length plus how comfortable they were. Only thing was that I needed pockets for my phones and keys in order to be handsfree while running outside. I decided to give EnergyCrops a try and absolutely love these! The pockets on both sides are perfect for my phone (iPhone XS), airpod and keys so that I don't have to carry anything! I also love the color- I've always stayed away from colored leggings and have only purchased black until I recently bought these in dark green. These are not too light in color so that sweating isn't noticeable. I definitely will be purchasing these again!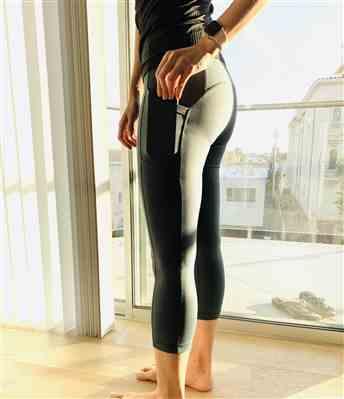 08/06/2019
Mulawearusa.com
Thank you for shopping with us & your review We are so happy that you like our Energy Crop 21! 200 points have been rewarded to your account. Check your Club Mula points by clicking icon :)
Everyday pants >3
I bought this for regular everyday pants since I like wearing comfy leggings/activewear. I really really love this crop!! The best thing & most mysterious thing is that you don't feel anything when you put your phone inside the pockets!! It's my favorite crops >3
---